Volunteers Integration Program (VIP) 2009
---
CenPEG's summer student volunteers join Cordillera Day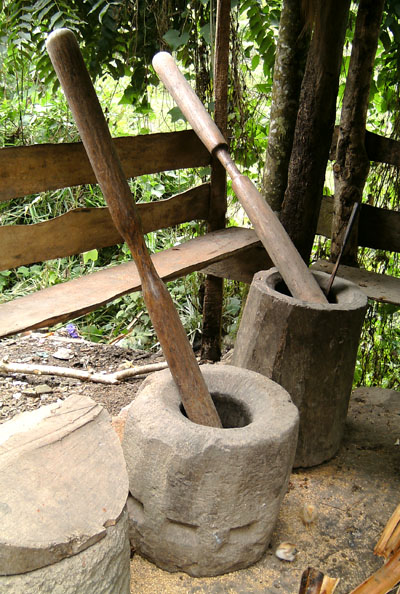 The Volunteers Integration Program (VIP) of CenPEG brought nine summer practicum students to Hungduan, Ifugao province for the Cordillera Day, April 23-25, 2009. A remote interior town in the mountain province of Ifugao, Hungduan could be reached after a 9-hour ride from Manila.
The 25th to be held, Cordillera Day is a yearly event organized by the Cordillera People's Alliance (CPA) to commemorate the death of Macliing Dulag, a Kalinga warrior, who was in the forefront of the Cordillera-wide campaign against the Chico dam construction during the Marcos martial law. He was killed by assassins believed to be government soldiers in Tinglayan, Kalinga.
The political science students from the University of the Philippines (UP) in Manila spend two days during the Cordillera Day by joining the conference, workshops, and integration with Ifugao leaders and villagers.
The 2009 VIP summer practicum of CenPEG centered on community immersion, visits to Congress, legislative offices, and other places where the students did research and interviews for their summer requirements. (More about this later.)
This year's VIP summer program is the fifth since it begun in 2005, with integrees coming mostly from UP and other schools. Part of the activities is their participation in the Cordillera Day.
This year's Cordillera Day was observed in five separate venues throughout the Cordillera region – home to the Philippines indigenous peoples collectively called Igorots or Kaigorotan. The issue of ancestral domain was discussed, among other IP concerns.