Volunteers Integration Program 2007
---
After a month and half's hard work in the summer of 2007, about 50 CenPEG student volunteers from the campuses of UP Diliman and Manila finally earn their VIP certificates of completion.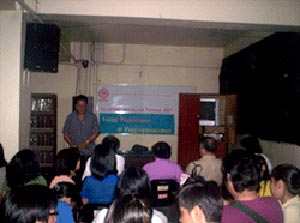 Prof. Eduardo Piano of the UP College of Mass Communication gives a message to the VIP graduates.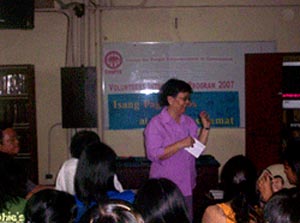 UP Manila Vice Chancellor Academic Affairs Josefina Tayag also shares a few words for the VIP grads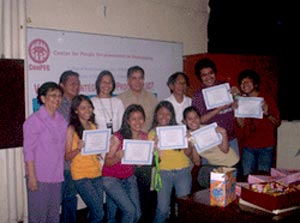 Group Picture: The 2007 VIP graduates with UP CMC and UP Manila faculty, and CenPEG staff.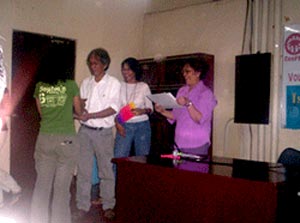 CenPEG Executive Director Evi Jimenez, together with Vice Chancellor Tayag and UP Manila Prof. Doroteo Abaya handed out certificates of completion to the volunteers.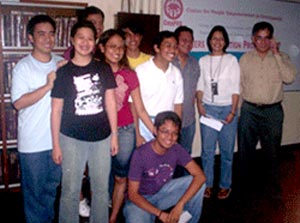 The 2007 UP Mass Communication VIP graduates with CenPEG officers.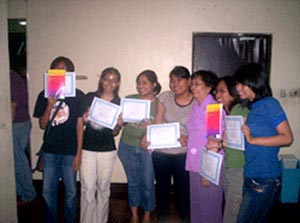 The 2007 VIP graduates with Prof. Josefina Tayag
Telefax +6329299526 email: cenpeg@cenpeg.org; cenpeg.info@gmail.com Copyright ©2005
Center for People Empowewrment in Governance (CenPEG), Philippines. All rights reserved