Simbulan book launched in Washington, DC
Re-posted by CenPEG
The U.S. book launch of Whose Side Are We On? Memoirs of a PMAer by Dr. Dante Simbulan, an alumnus (Class 1952) and former professor (Ph.D. in Political Science, Australian National University, 1965) of the Philippine Military Academy, advocate for national sovereignty and human rights activist, and a political prisoner during the Marcos dictatorship, was held at the National City Christian Church in Washington D.C., on Dec. 10, 2016. The book launching was sponsored by the International Coalition for Human Rights in the Philippines, Institute for Policy Studies in Washington, and Global Ministries (Disciples of Christ and United Church of Christ).
December 10 is International Human Rights Day.
Published by the Center for People Empowerment in Governance (CenPEG) and the Center for the Study of Social Change (CSSC), the book had its first launch in the Philippines on Oct. 20 at the University of the Philippines' Executive House and, a few days later, in Angeles City. The book is edited by Bobby Tuazon, CenPEG director for policy studies and publication editor.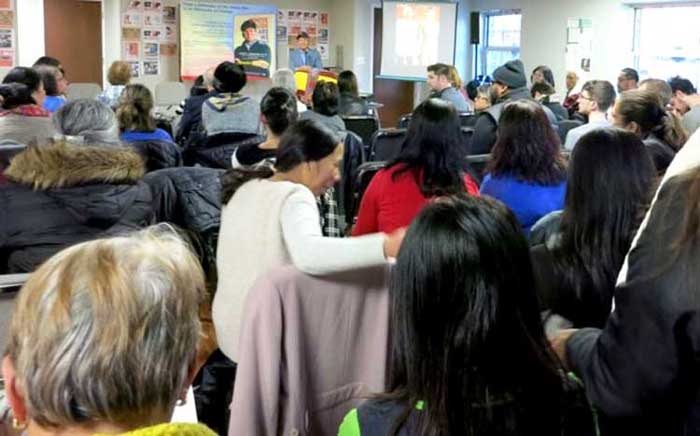 (Re-posting courtesy of bughawbundok wordpress.com.)
See: https://bughawbundok.wordpress.com/2016/12/12/doc-simbulans-us-book-launch/
Telefax +6329299526 email: cenpeg@cenpeg.org; cenpeg.info@gmail.com Copyright ©2005
Center for People Empowewrment in Governance (CenPEG), Philippines. All rights reserved