Training children to fight trauma in the face of demolitions and disasters
CenPEG.org
Oct. 21, 2013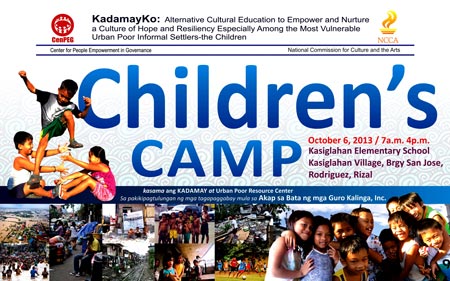 RODRIGUEZ, Rizal - Kasiglahan Village of Barangay San Jose, Rodriguez (formerly Montalban), Rizal is a relocation site for informal settlers. Thousands of families who were resettled here came from communities in Metro Manila and elsewhere that were evicted to make way for commercial complexes and other infrastructures. But Rodriguez town itself continues to be hardest hit by rains and flashfloods making the Kasiglahan village – which lies close to a river system that often overflows – vulnerable to calamities.
Among the perennial victims of these calamities are children.
On Oct. 6, 2013, the Center for People Empowerment in Governance (CenPEG), through its community desk, organized a psycho-social counseling for the village's school children. The one-day Children's Camp, held on a Sunday at the village's elementary school in cooperation with school authorities, welcomed 69 children - including those with traumatic experiences of uprootment by floods and evictions - to a counseling of games, art session, storytelling, and "dula-dulaan" or dramatic plays.
The children came from poor families whose parents are unemployed, seasonal workers, vendors, and those engaged in waste recycling. The activities were facilitated by eight women who served as trainers in addition to two from the community NGO Akap sa Bata, and three from CenPEG led by Executive Director Evita L. Jimenez and community program coordinator Fidel dela Torre.
The child participants were also given school materials such as pencils, crayons, oil pastels, colored pencils, colored pens, pencil cases.
Parents of the children thanked CenPEG and other organizers for successfully holding the one-day children's camp. The use of creative devices such as games, storytelling, and art sessions encouraged the children to tell their narratives about their traumatic experiences and use lessons on how to confront such challenges – individually and as groups - at a young age.
The community children psycho-social counseling is under CenPEG's project, "Kadamayko: Alternative Cultural Education to Empower and Nurture a Culture of Hope and Resiliency Especially Among the Most Vulnerable urban Poor Informal Settlers – the Children." It is also in cooperation with the National Council for Culture and the Arts (NCCA) and the urban poor alliance, Kadamay. CenPEG News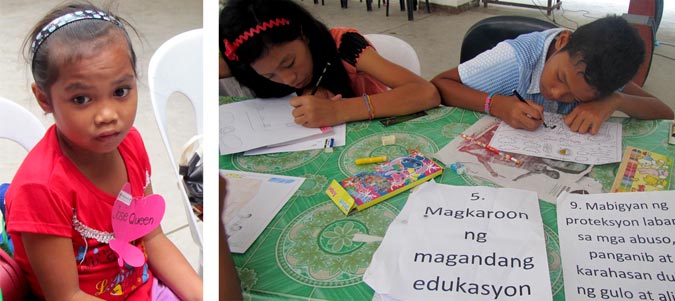 (R) CenPEG's 1-day children's camp included an art session; (L) one of the child participants.


Some child participants line up for the 1-day camp. CenPEG photo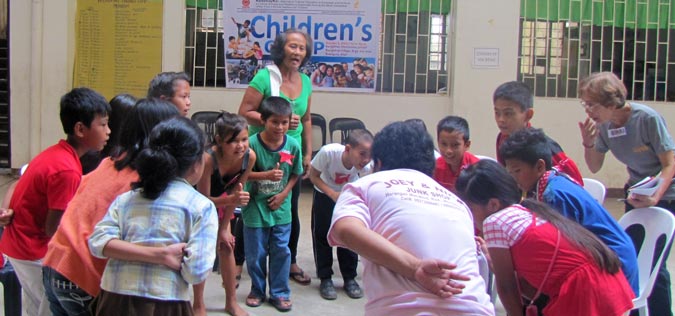 Community facilitators teach children how to cope. CenPEG photo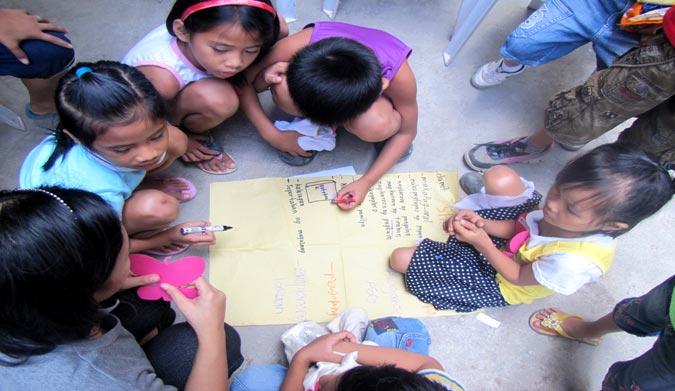 A visual demonstration CenPEG photo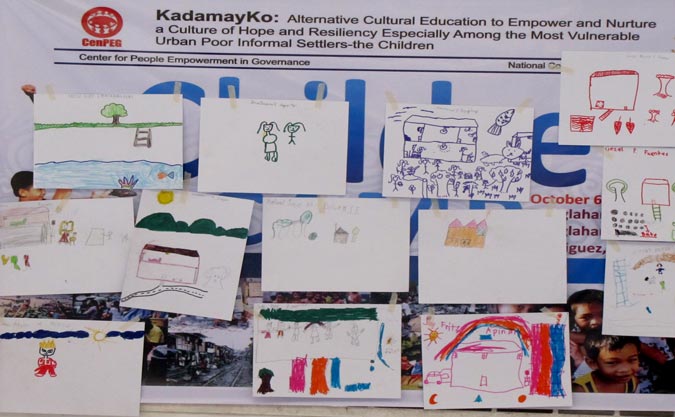 Children narratives expressed in simple, impromptu paintings CenPEG photo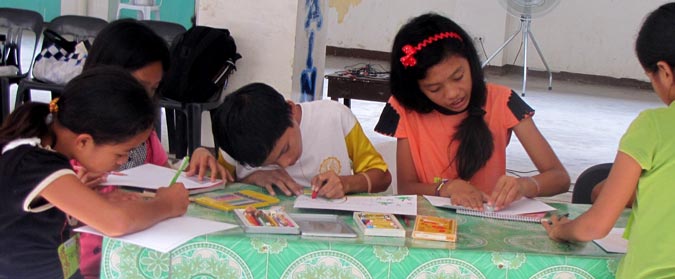 Engrossed in art session CenPEG photo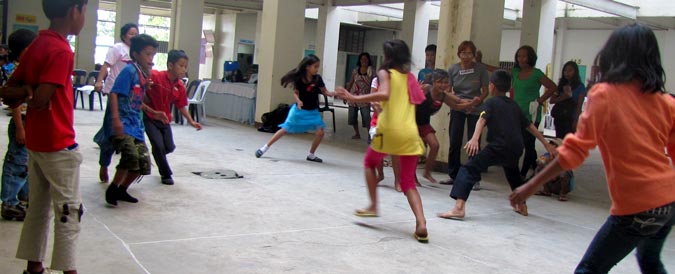 Games. CenPEG photo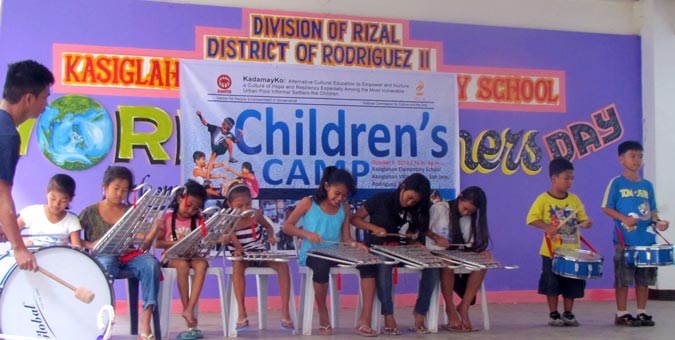 School's drum and lyre band performs. CenPEG photo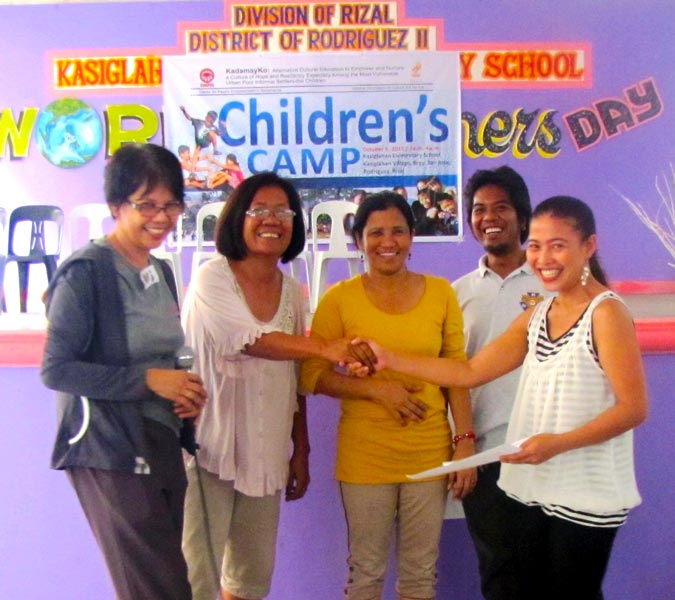 NCCA's Joanna Melody D. Lerio receives certificate of appreciation from (l-r) CenPEG Executive Director Evita Jimenez, Bea Arellano representing Urban Poor Resource Center, Akap sa Bata's Gloria dela Cruz and Raymond Oxcena. CenPEG photo