CenPEG Fellow in Japan: Philippine struggle for sovereignty
CenPEG.org
December 12, 2012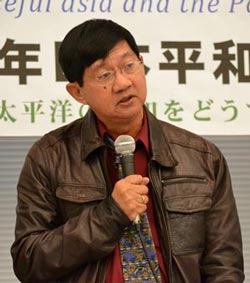 Roland G. Simbulan, CenPEG Fellow on foreign policy, spoke in three symposia in Japan from Nov. 22-27, this year in Japan. The well-attended symposia, which also dealt with U.S. bases in Japan, were held in Tokyo and Fukui City.
Simbulan spoke on the Philippine struggle for sovereignty, and on the 20th anniversary of the U.S. pullout of the U.S. bases after the Philippine Senate rejected the proposed treaty of renewal of the U.S. bases treaty in 1991. 
The CenPEG Fellow's Japan itinerary also included the re-launching of his book, Forging a Nationalist Foreign Policy, which was translated in Niponggo and published in Japan. The former governor of Okinawa, Masahide Ota, wrote the introduction for the book which was published by Gaifusha Publishing Company in Tokyo.

Originally published in English by Ibon Foundation in 2009, the book touches on current issues on Philippine foreign and security relations such as the Visiting Forces Agreement, the Subic rape case, and the overall restoration and escalating U.S. military intervention in the Philippines.

Roland G. Simbulan holds the Centennial Professorial Chair in development studies and public
management at the University of the Philippines (UP), Manila where he has been teaching since 1981. He is a former Faculty Regent of the UP Board of Regents, and former Vice Chancellor for Planning and Development at UP. He authored four books: The Bases of Our Insecurity (1983), A Guide to Nuclear Philippines (1988), and The Continuing Struggle for an Independent Philippine Foreign Policy (1991), Ang Tagumpay Laban sa Sandatahang Nukleyar at US Bases (1992), among other works. Professor Simbulan has been regularly invited as an expert resource person before the Philippine Congress for his views on defense and security issues, treaties and international agreements of the Philippines. He helped design strategies and tactics for the historic Senate rejection of the bases treaty in 1991 as well as the post-bases.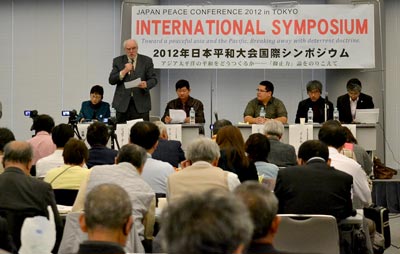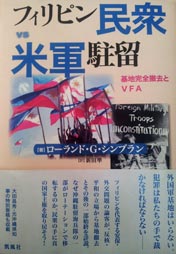 ---
For the book Forging a Nationalist Foreign Policy, please see: http://philippinesintheworld.org/?q=node/1410
Telefax +6329299526 email: cenpeg@cenpeg.org; cenpeg.info@gmail.com Copyright ©2005
Center for People Empowewrment in Governance (CenPEG), Philippines. All rights reserved