Fellows Speak
---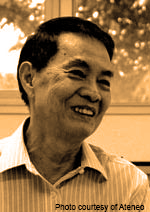 BENITO O. LIM
Ben Lim is a retired professor in political science and at the Asian Center, University of the Philippines and is presently a professor, the Chinese Studies Program, Ateneo de Manila University. He is a Senior Fellow of CenPEG.
---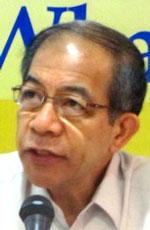 TEMARIO C. RIVERA
Temario C. Rivera was formerly professor and chair of the Department of Political Science at the University of the Philippines-Diliman. He also taught at the International Christian University of Tokyo for a decade where he was professor of comparative politics and international relations. He has been editor in chief of the Philippine Political Science Journal since 1993 and holds a Ph.D. in development studies from the University of Wisconsin-Madison. His major work, Landlords and Capitalists: Class, Family, and State in Philippine Manufacturing (1994), received the outstanding social science book award from the Philippine National Academy of Science and Technology (NAST) and the Manila Critics Circle.
Click here to read Dr. Temario Rivera's articles >>>
---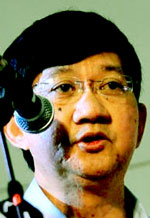 ROLAND G. SIMBULAN
Roland G. Simbulan is an author, educator and scholar known for his active advocacy against nuclear power, nuclear weapons and U.S. military bases in the Philippines. He holds the Centennial Professorial Chair in Development Studies and Public Management at the University of the Philippines, Manila where he has been teaching since 1981. He is a former Faculty Regent of the U.P. Board of Regents, and former Vice Chancellor for Planning and Development at U.P. He is the author of The Bases of our Insecurity, A Guide to Nuclear Philippines, The Continuing Struggle for an Independent Philippine Foreign Policy, The Covert History of CIA Operations in the Philippines, and Forging a Nationalist Foreign Policy, among other works...
Click here to read more about Prof. Roland G. Simbulan and his articles >>>
---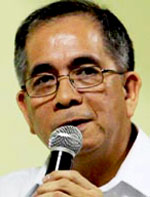 BOBBY M. TUAZON
Bobby M. Tuazon is the Director for Policy Studies and in-house policy analyst of the Center for People Empowerment in Governance (CenPEG), a lead convener of AES Watch. He used to head the Political Science Committee of University of the Philippines - Manila where he has received recognitions as an outstanding educator. An investigative journalist, opinion columnist, editor, and publisher of various mainstream and alternative newspapers and online publications, he has written more than 300 analyses, scholarly papers, investigative reports, and commentaries for the past 25 years.
Click here to read more about Prof. Bobby Tuazon and his articles >>>
---