SUMMER IN BIKOL FIELDS
Learning governance at ground level
CenPEG.org
Posted on August 9, 2017
All of them were first timers to Bikol, travelling on June 14 for a 10-hour night trip from Cubao to Naga City where a one-week community immersion awaited them. By the time it was over, the 14 incoming senior political science students from the University of the Philippines (Manila) took with them narratives of living with the simple folk of a remote barangay in Canaman, Camarines Sur, immersing under conditions of rural poverty, and experiencing ground realities never seen or discussed inside a UP classroom.
The students were Gianne Faith R. Alvarez, Adelaida A. Aninion, Precious Grace S. Bugayong, Emanuel Jerome David, Michelle Anne L. delos Santos, God Rick M. Espena, Tiara Angelica A. Gatchalian, Kyle Dheric Miguel, Michelle Anne T. Padilla, Cielo Gem M. Pampo, Hannah Mae B. Pangco, Patricia Leane B. Saguiped, Janmari Aila F. Arroyo, and Paolo Irineo A. Jose.
Inspired by its program on people empowerment, CenPEG's annual VIP (Volunteer Integration Program) brought the students for a community practicum to learn about local governance and the role of civil society organizations (CSO) in ensuring that governance is inclusive and participatory toward addressing issues of economic and political deprivation.
In Canaman municipality, the TABANG Bikol Movement (TBM or Save Bikol Movement) hosted and organized the community immersion of the students highlighted by a socio-economic profile research in Barangay Sua, listening to lectures by local experts who talked on Bikol history, as well as conducting interviews with LGU authorities and community leaders. In the Barangay immersion, TABANG Bikol mobilized the People's Organization for Disaster Survival (PODIS) which it organized last December 2016 in the aftermath of Super Typhoon Nina for organized relief and rebuilding operations.
The students came up later with a consolidated report of their community research as well as basic policy recommendations on local governance, alternative economic livelihood, and other concerns. Aside from being exposed to Bikol rural life, the students were also treated to alternative healthy food, community self-reliant production, environment protection, and observation tours to allow the students to see the vivid realities of rustic life and the potential resources waiting to be tapped for local development by relying on people empowerment.
Afterward, the practicum students' study of local governance also included an integration with Party list groups Bayan Muna and Kabataan Partylist for follow-up discussions and immersion on governance-related legislations and so on. As political science students, the practicum volunteers also observed grassroots rallies held in Metro Manila. The students later served in the secretariat of CenPEG's 9th State of the Presidency (SOP) held on July 20 in UP Diliman. (See related story, Governance section.)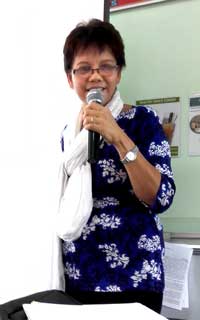 In her address at the completion activity of the practicum students on July 15, CenPEG executive director Evita L. Jimenez said "CenPEG supports the growing need for genuine people empowerment and democratic governance as its mandate. With TABANG Bikol Movement (TBM) as one of the new people-centered formations helping to mobilize multi-stakeholder engagements for empowering people especially at the grassroots, we hope you continue immersing yourselves with this and similar efforts." Jimenez also exhorted the students to continue their new-found links with the Canaman community through TBM. (The Bikol-wide TBM was also convened by Jimenez.)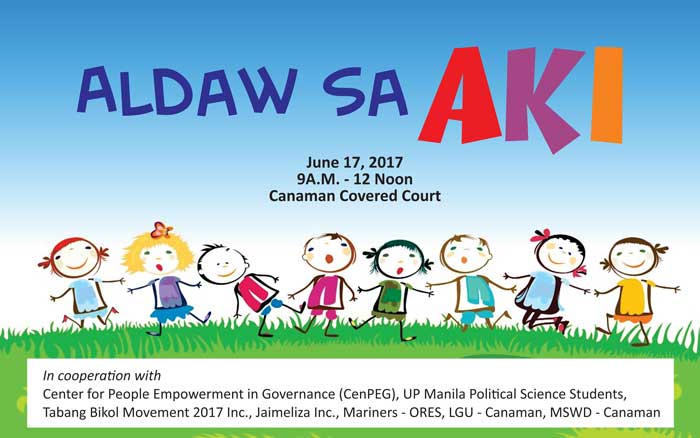 Aldaw sa Aki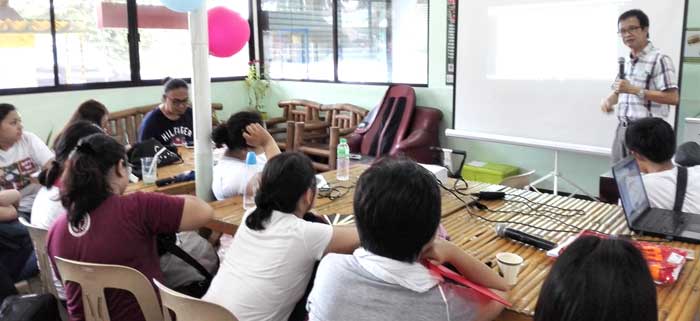 Prof. Danilo Gerona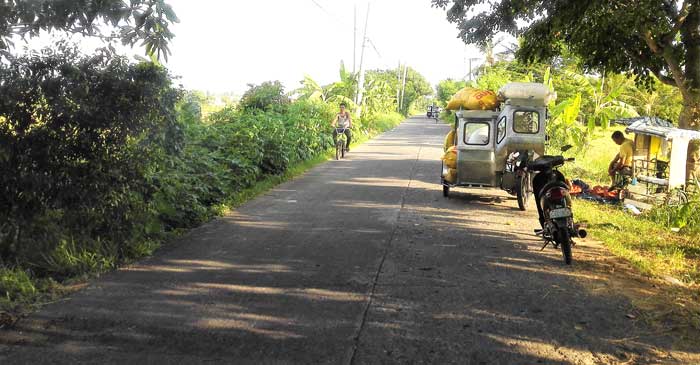 Road to Barangay Sua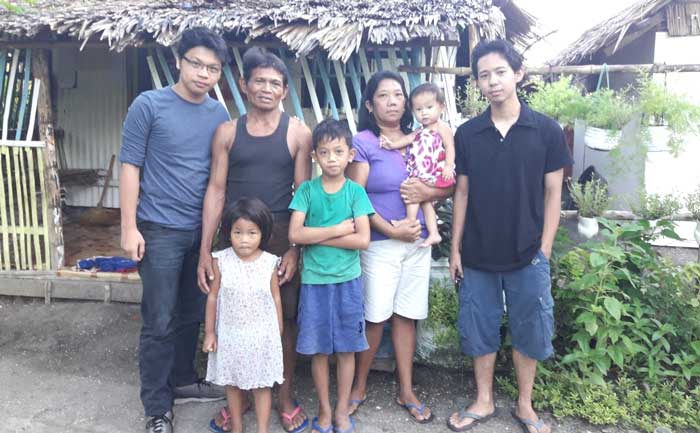 Research team Kyle (extreme left) and Paolo (right) with their host family from PODIS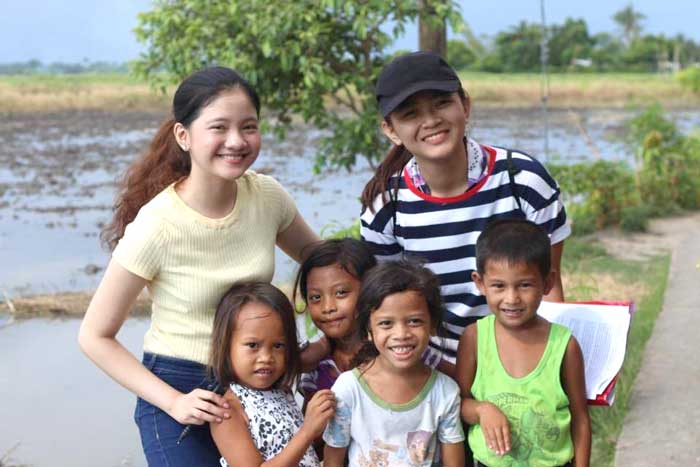 Gianne and Tiara with farmers' children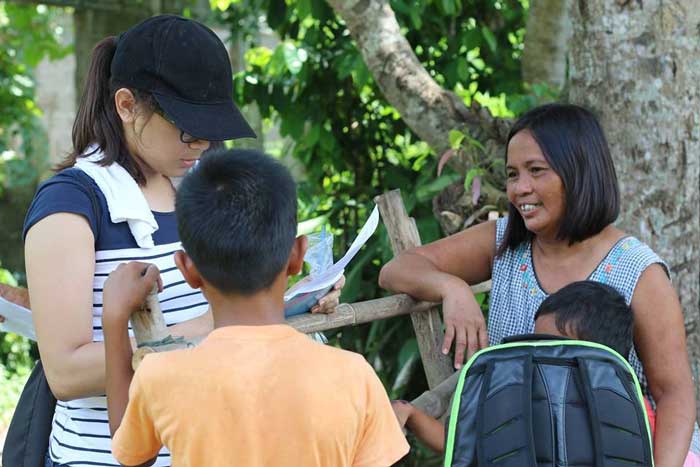 Interviewing a housewife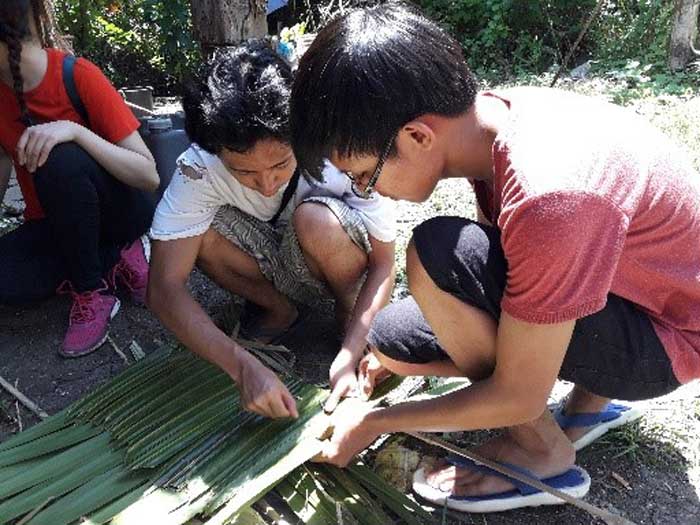 Learning how to weave nipa roofing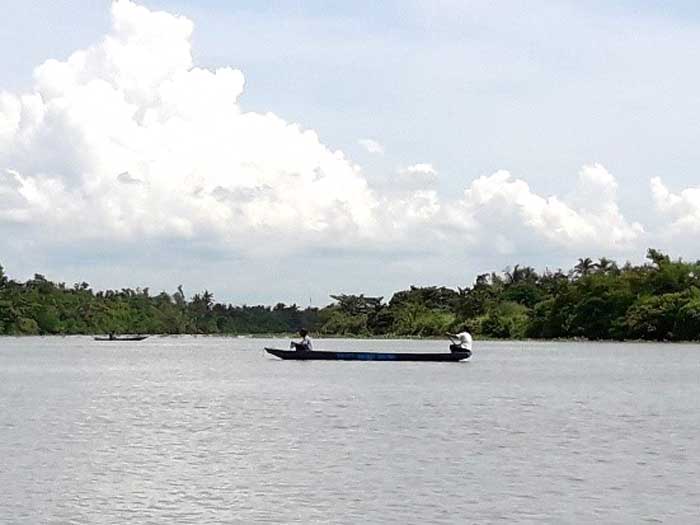 Crossing Bicol river where the Dragon boat paddlers race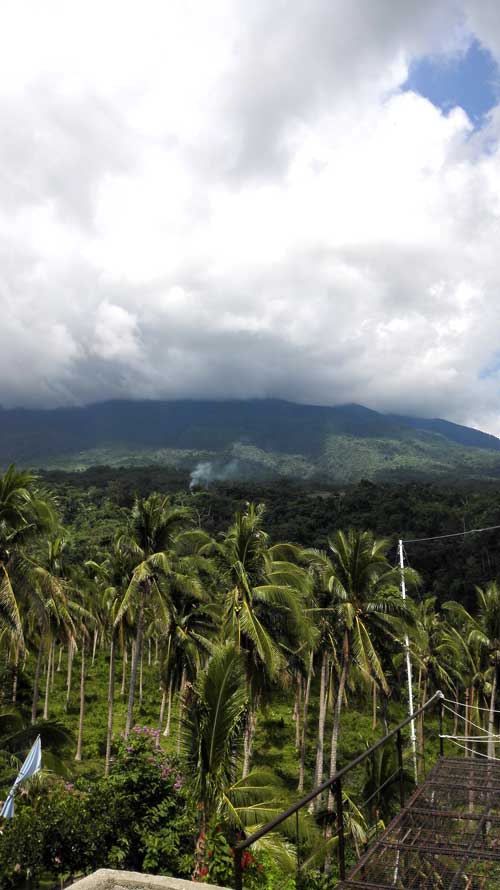 Panicuason atop Mt. Isarog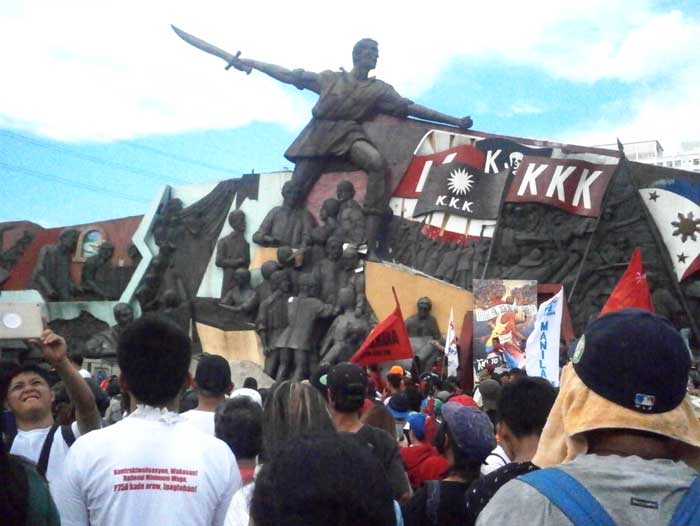 Observing a people's march